Purpose:
To educate the public in safe boating practices, ethics and legal requirements in order to prevent fatalities and damage relating to recreational boating accidents and to provide the necessary training for Sheriffs' Marine Deputies to enforce Idaho boating laws.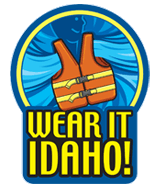 Boat Idaho: Your Guide to Responsible Boating
ONE-DAY FREE safe boating class is offered through the Payette County Sheriff's Office and Idaho Department of Parks and Recreation and is recognized by the U.S. Coast Guard. The subjects covered are:
Know Your Boat, Before You Get Underway

Operating Your Boat

The Legal Requirements of Boating

Boating Emergencies

Enjoying Water Sports With Your Boat
If you are interested in attending this free, one-day course, please contact the Payette County Sheriff's Office at 208-642-6006 extension 1184 to leave a message for the Boat Deputy with your interest to attend the next class.